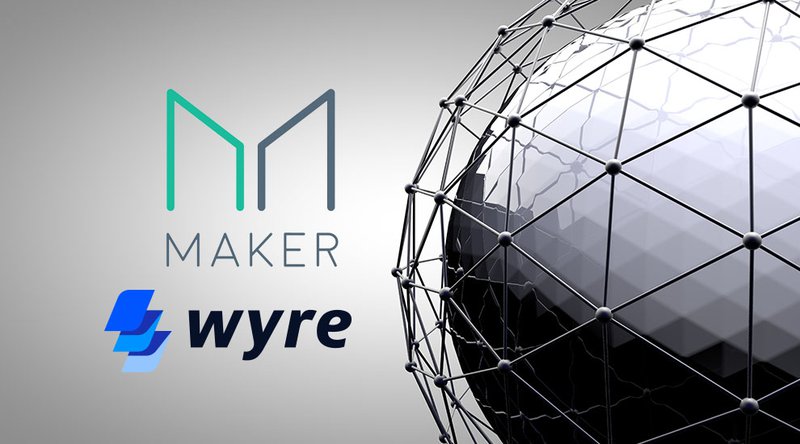 Under the new framework, Wyre's regulated money transfer infrastructure will be used to facilitate the instantaneous movement of "fiat currency directly into and out of Dai," thereby removing the unpredictability of "speculative cryptocurrencies like Ethereum and Bitcoin" and benefiting from the speed and security of the blockchain, a press release for the announcement states. The arrangement is designed to give customers a quick and secure money transfer protocol that offers full regulatory compliance.
"Pairing Dai to Wyre's trading engine and global fiat on-ramps and off-ramps will enable nearly-instant movement of funds across borders. By decreasing the amount of time it takes to clear payments, businesses can increase the number of payment cycles, therefore increasing revenue. Remittance platforms or crypto services can also settle instantly in Dai rather than using international wires which can take up to 48 hours," the release continues.
Through the partnership, Wyre now offers prospective users an Access Point Interface (API) to connect their bank accounts to the blockchain through Dai, while taking care of KYC/AML compliance and onboarding concerns. Using the API, users can now trade Dai against many of the world's major fiat currencies and cryptocurrencies including USD, GBP, EUR and more.
Speaking with Bitcoin Magazine, Rune Christensen, CEO of MakerDAO, said the alliance would be beneficial to API developers who can leverage Wyre's experience as a regulated money service business and focus on creating access from local currency to Dai to fulfill global transactions.
"Through this partnership, we are now helping API developers leverage Wyre's experience in banking and compliance so they can take advantage of the stability of Dai stablecoin to build and engage their communities, cutting through the red tape, and leaving the off-chain complications to a regulated money services business," he stated.
"As it relates to the supply chain, organizations that may have been hesitant to engage in crypto transactions can now go directly from fiat currency into Dai stablecoin without having to take the middle step of converting fiat to ETH and then to Dai."
For his part, Wyre CEO Michael Dunworth indicated that the partnership offers users around the world a cost-effective means of breaking through bureaucratic red-tape in a compliant manner. In his own interview with Bitcoin Magazine, he said, "We're committed to developing partnerships with leaders like MakerDAO to enable the blockchain ecosystem to evolve at a faster pace."
Since its launch in 2017, Dai has maintained its advertised USD valuation, which has earned it the respect and esteem of the crypto community. Unlike other popular stablecoins like Tether and TrueUSD, which are backed by fiat, Dai is crypto-collateralized, backed by coins like ether and bitcoin.
This article originally appeared on Bitcoin Magazine.
from Bitcoin Magazine http://bit.ly/2KU2Kdy
via IFTTT