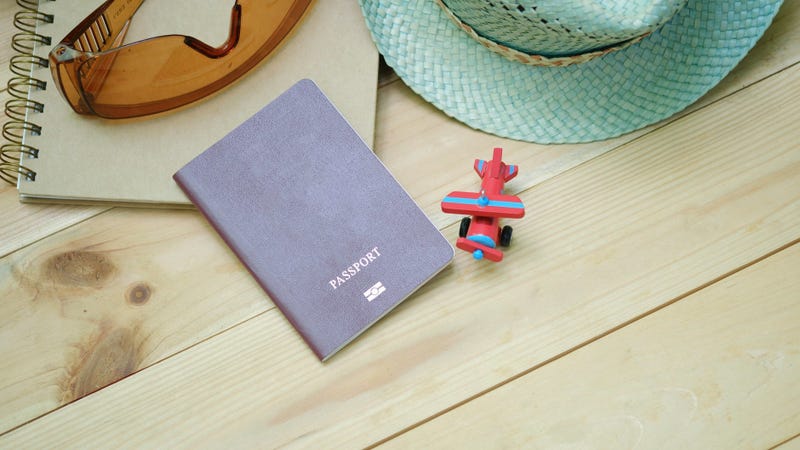 Global Entry is by far one of the best investments in anything I've ever made. I travel internationally at least six times a year, often more, and customs in my home airport of San Francisco can sometimes take hours. My very first trip with Global Entry was on a return trip from Italy where I made it through a full hour and a half before my boyfriend did who was on the same flight and entered the customs area by my side.
Filling out the Global Entry form is easy, but requires an in-person interview which is less-than-easy to arrange. I wrote a post before about how the earliest appointment that was available at my airport was 8 months out when I was conditionally approved, and I walked in a week before that Italy trip and managed to get seen in 2 minutes.
Last week when I was returning from an international flight I noticed a new addition to the customs line "Global Entry Interview Upon Arrival." Now at SFO (and some other airports), you can do that interview when you land and take advantage of the shorter lines all at the same time.
For me, my interview lasted roughly 5 minutes when I did it in-office, but they're typically scheduled for 15, so you might be chatting with that customs officer for a bit. That said, if you're already conditionally approved, it's great that you can go ahead and use the service and take care of that pesky interview part, without having to wait for an official office appointment. And you're skipping that potentially horrendous line for the Global Entry one, even though you're not all the way approved yet.
The ability to interview when you land isn't available everywhere, but it is available quite a few places. The list of airports is a bit too long to list here, but you can see them all narrowed down by state here.
The service is available in Alaska, Arizona, California, Colorado, Florida, Georgia, Hawaii, Illinois, Maryland, Michigan, Minnesota, New Jersey, New York, Nevada, Oregon, Pennsylvania, Texas, Utah, and Washington. You can also enroll upon arrival at a few airport locations in Canada.
If you're flying into any of those from an international location soon and still haven't signed up for Global Entry, now might just be the perfect time.
from Lifehacker http://bit.ly/2Hhurwc
via IFTTT